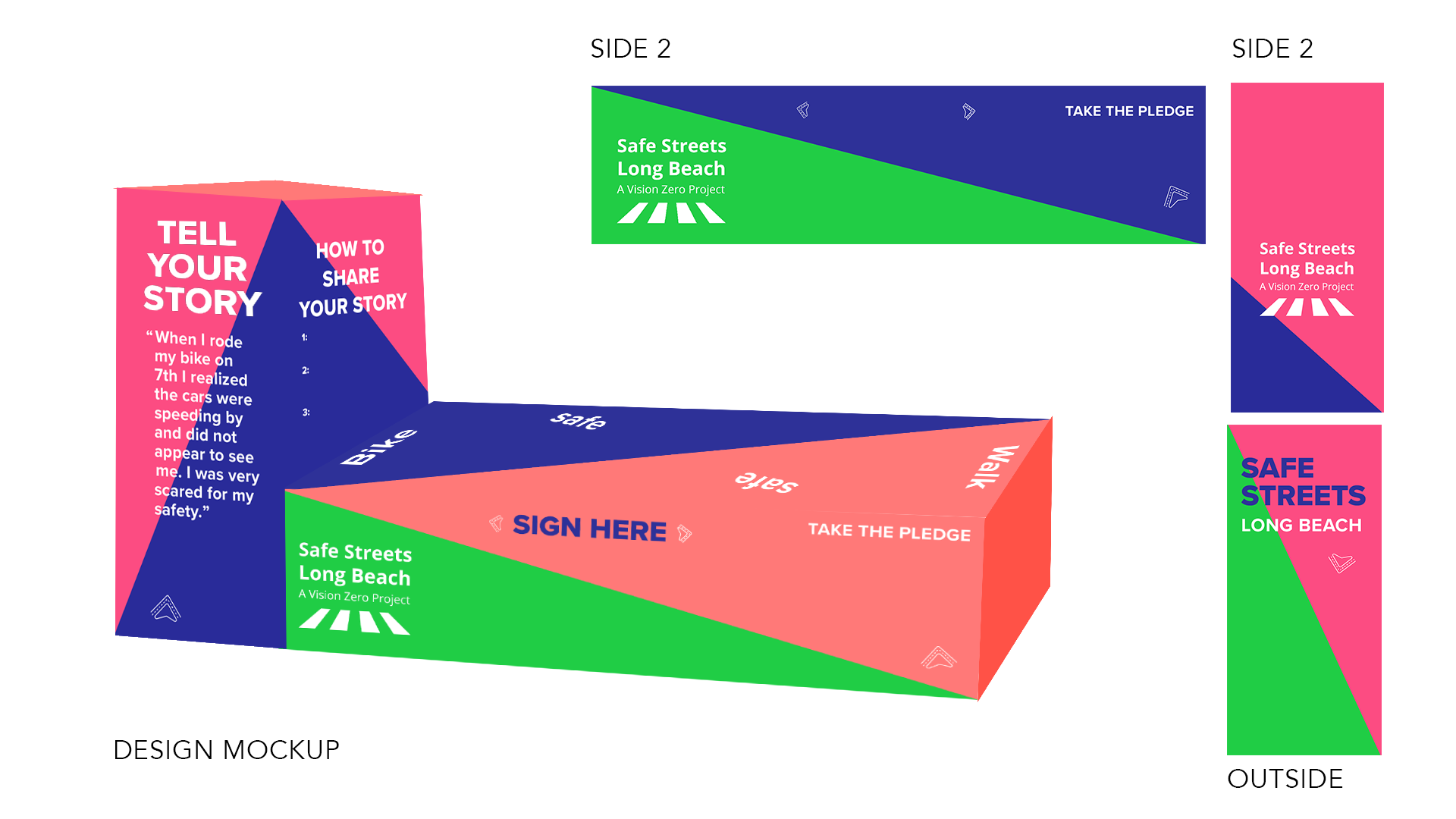 SAFE STREETS LONG BEACH, 2018
Role: Designer
Studio:
Here LA
Press:
LongBeach.gov Go Active

LongBeach.gov Global Assets
Safe Streets Long Beach is a Vision Zero planning process with the City of Long Beach. I worked for a planning company called Here LA, who brought creative outreach oversight and design to the project.
I designed the bench and posters for the project. Here LA coupled with educational materials and interactive stations where people could learn more and leave feedback. Here LA took the bench on a tour of the city and then toured again, this time playing the collected community stories on an embedded speaker so that people could hear what others had to say.